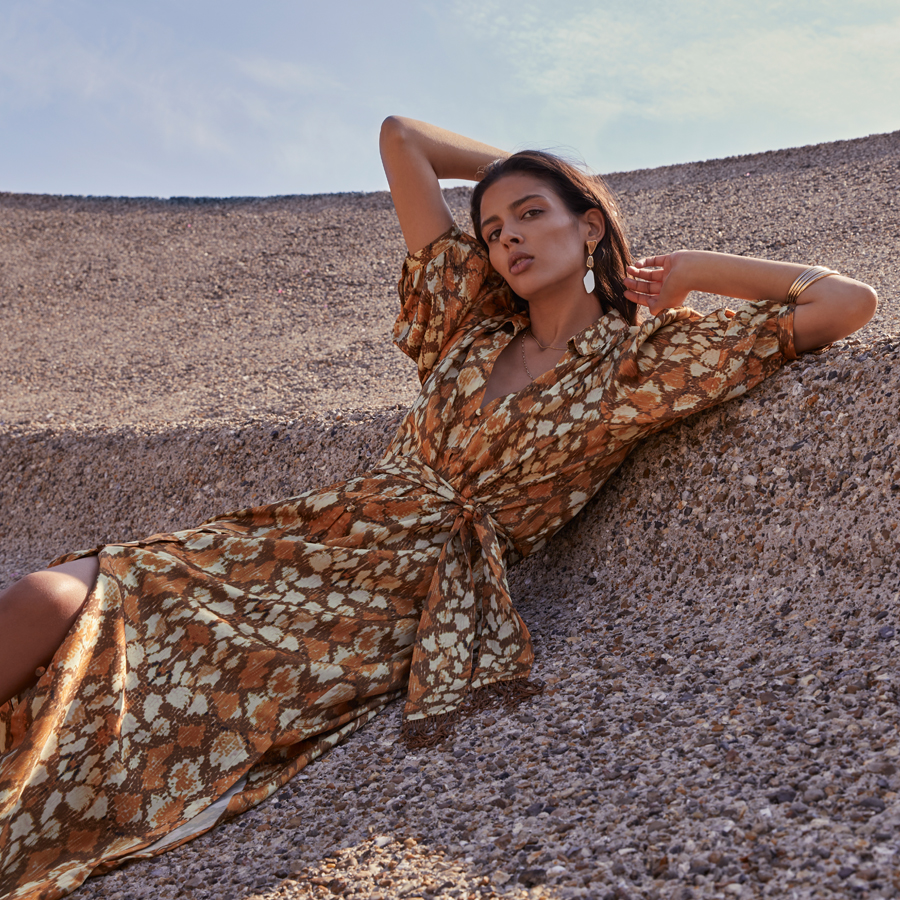 Wardrobe 4
TIn April, we are heading more towards the Summer season, so this wardrobe stands for Happy and Uplifting colours. Warm neutrals like Caramel have been up-trending for some time and now we also see a shift to the concentrated earthy tones like Burnt Orange.
Burnt Orange will bring versatility with Warm Yellow against it to create freshness.
Yellow has gained momentum over several seasons, both soft and bright yellow-tones are becoming popular on social media. The super saturated colours like Warm Yellow and Turquoise emerge to support our strong message of 'Brave Optimism'.
These brights are making the most impact while balanced with neutrals like Soft Yellow and Butter Cream. Primary Cobalt Blue is used as an important accent in prints, while Raven will bring some rocky edge.