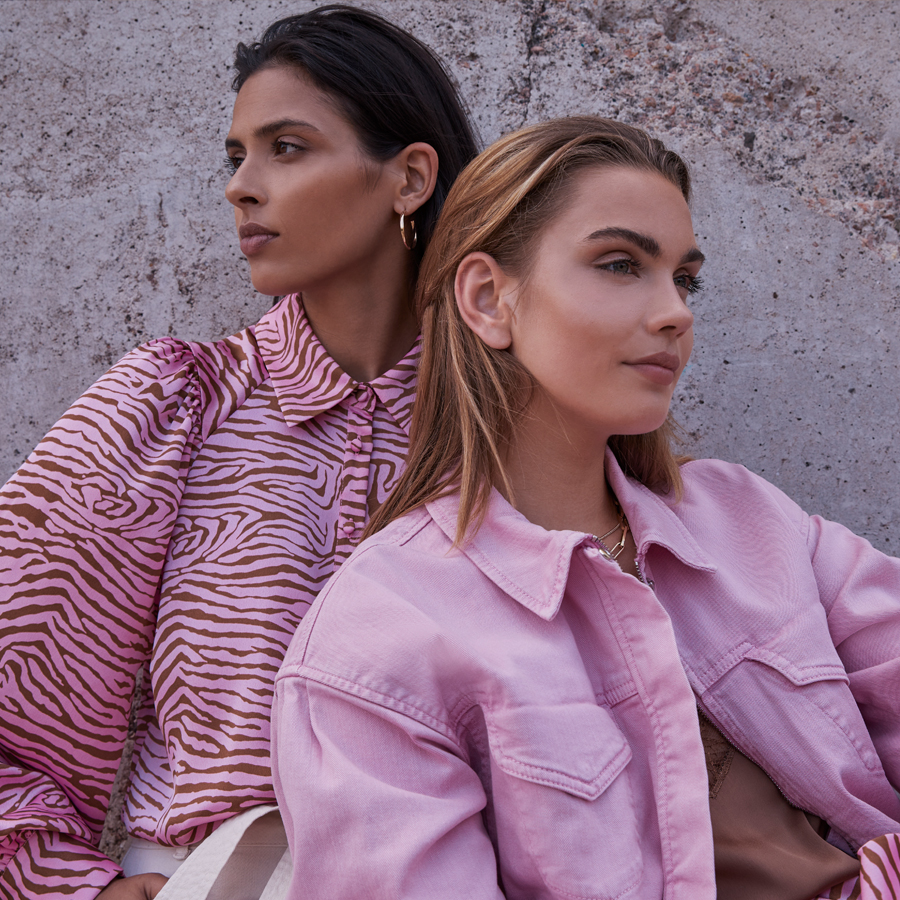 Wardrobe 2
As Earlier seasons, a wide range of greens will be essential for our SS21 collection. Olive Green will be Key as a seasonal and core tone. It is an influential colour thanks to the association with nature and wellness. Bright Green is effortless appealing and artificial hues as Neo Mint and Spring Green are used to uplift the darker shades.
The newness of the trans-seasonal green tones will be in the combination with Soft Yellow and Fresh Pink. Or, use the greens as a solid in tone-to-tone dressing for a modern and clean look. There is a lot of buzz around brown tones and we see it becomes key for Spring Summer '21. These shades shift to richer colours such as Walnut and Sugar Brown, offering a warmer balance in this palette.
As Pink tones are very important for this SS21 collection, we introduce Fresh Pink for this Wardrobe 2 to create a gentle happiness. Fresh pink can be paired with browns as well as greens to lift-up the palette.